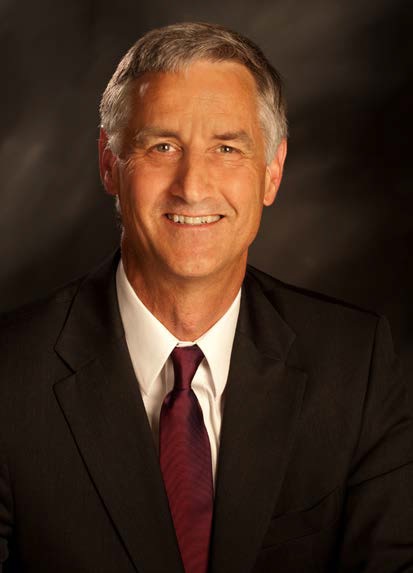 On behalf of the faculty, staff, and Board of Trustees, I extend a warm welcome to Renton Technical College, a diverse and inclusive community committed to student success. 
This is an exciting time for RTC, as we embrace our mission, implement our 2017-2022 Strategic Plan, and move forward with our Guided Pathways approach to help students complete their certificates and degrees sooner. We have adjusted our learning options to help students succeed in college and career while complying with new health and safety requirements during the COVID-19 pandemic. Though times have changed, what will never change is our commitment to your success.  
Our Strategic Plan sets forth important goals and serves as a roadmap to lead us toward our vision of RTC as a nationally recognized leader for improving lives and inspiring lifelong learning. At the heart of that Plan are our four goals: Learning, Equity, Community, and Strength. Our mission is to engage a diverse student population through educational opportunities for career readiness and advancement, serving the needs of individuals, the community, businesses, and industry. 
That means we meet students where they are and move them forward to greater opportunity, and the Guided Pathways model is an important part of that. We have grouped programs and degrees into seven Areas of Study to make it easier for students to find the best career fit for them and then take classes in the best sequence to complete their education sooner. We offer a broad array of long- and short-term programs to prepare students for in-demand careers, including jobs in emerging and high-paying fields. You can earn certificates, associate's degrees, transferable credits, and applied bachelor's degrees in two Information Technology programs. 
In addition to our career training programs, RTC is an excellent place for students to get transferable college credits at a much lower cost through the first-year 45-credit option or a variety of transferable degrees. We're also pleased to serve students in our College and Career Pathways, offering adult basic studies, GED and high school diploma programs, and English as a Second Language, as well as helping students transition into career programs. 
 
As you look through our website, you'll learn more about the opportunities we provide and the students who have transformed their lives at RTC, an Aspen Institute top 10 finalist for Community College Excellence. Our advisers and faculty look forward to helping you meet your educational and career goals. 
Best, 
Dr. Kevin McCarthy 
President, Renton Technical College